Elegant Creations
Luxury Wedding Cakes in NY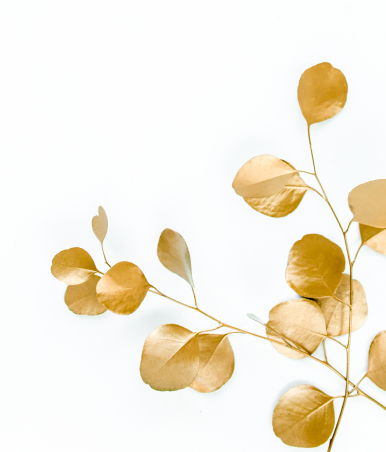 Tailor-Made Elegance
Crafting Your Dream Luxury Wedding Cake
At Pure Sugar Inc., we understand that your wedding day is a once-in-a-lifetime event, and your cake should be just as extraordinary. Chef Micahel Guasta's custom luxury wedding cakes are tailor-made to reflect your unique vision, exuding elegance and sophistication in every detail. From intricate hand-painted designs to opulent gold leaf accents, he works closely with you to create a show-stopping masterpiece that will leave a lasting impression on you and your guests. Experience the ultimate indulgence and make your special day truly unforgettable with a bespoke wedding cake from Pure Sugar Inc.
*Please note that there is a $200 minimum on cakes.
**Cupcake orders must be placed in advance.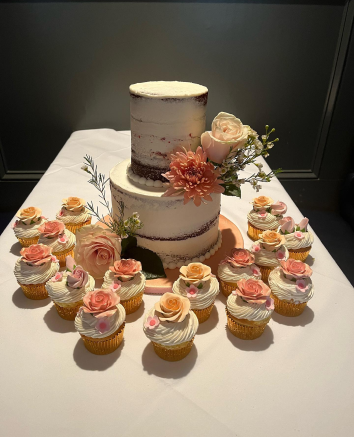 Pure Sugar Inc.
What Makes Our Cakes Stand Out
Chef Michael Guasta believes that each cake should be as unique as the person he creates it for. His unwavering commitment to quality and attention to detail set him apart from the rest, ensuring that every creation is truly a work of art.
Freshness First
Chef Guasta uses only the freshest ingredients, never resorting to frozen substitutes, so you can savor each delightful bite, knowing it's made with love and care.
Expert Craftsmanship
Our talented and experienced chef pours his heart into each cake, skillfully blending flavors and executing stunning designs that exceed expectations.
Seasonal Sensations
Choose from an array of exclusive seasonal flavors thoughtfully curated to provide a unique and memorable tasting experience for you and your guests.

Frequently Asked Questions
Wedding Cake FAQs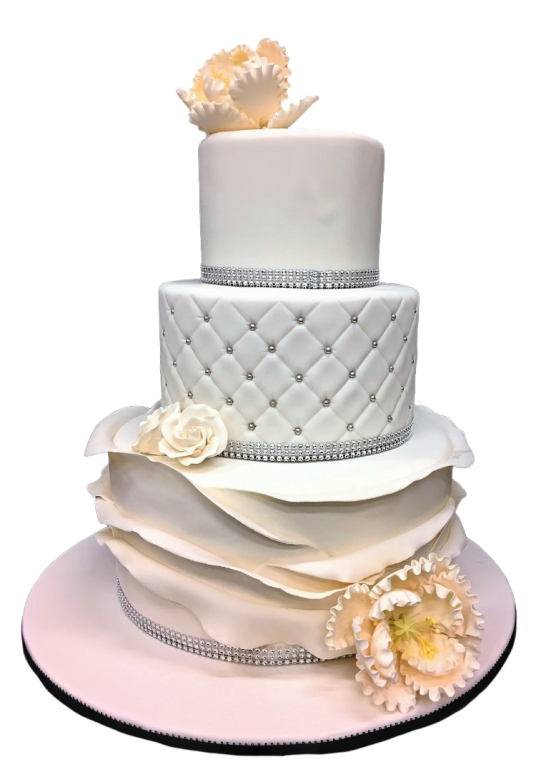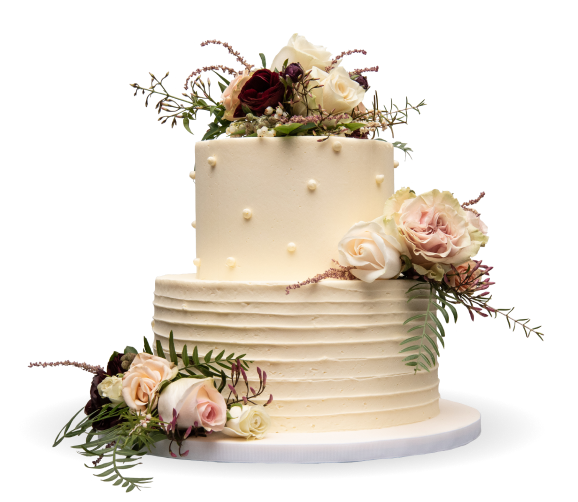 Get In Touch
LET'S GET STARTED
We'd love to connect with you! Whether you have any queries, require assistance with an order, or just want to share your thoughts on Chef Guasta's delectable creations, please don't hesitate to get in touch today.